>> Special Events <<
Meeting Banquet, Wednesday, March 6: The meeting banquet will be held the evening of March 6, 2013 at the Suicide Bridge Restaurant, 6304 Suicide Bridge Road in Hurlock, MD  21643.   The restaurant features traditional Chesapeake Bay cuisine combined with modern versions of old favorites - a very popular destination for area travelers.  The banquet (and the fun!) begins at 18:30pm (buses depart from the hotel at 18:00pm). Tickets will be available until noon on Monday, March 4 - $50/person.
The banquet entertainment will include a special SDO puzzle hunt - a return of the 2011 SDO Olympiad (though not as lengthy).  You will need a copy of the full program guide, which you will receive at registration, to participate in the puzzle hunt.   Here are the puzzles and solutions from 2011.

Tuesday, March 5 is Early Career Scientist Night: This includes a panel discussion consisting of professionals representing different career paths, followed by networking event planned by the Student Organizing Committee.  Attendance of the panel discussion is limited only to early career scientists (students and post-docs) but all are welcome to attend the networking event.
Panel Chair:  Dean Pesnell, Founder, Co-owner and past President of Nomad Research, Inc.
Panelist:  Karen Fox, Science Writer at NASA Goddard Space Flight Center
Panelist:  John Leibacher, Editor of Solar Physics, past President of the Solar Physics Division of the American Astronomical Society
Panelist:  Thomas Zurbuchen, Associate Dean of Entrepreneurship, University of Michigan
Events begin with the panel at 7:30 in the plenary session room. When the panel adjourns, the networking event will begin in the Windjammer Lounge. We will also be giving away door prizes and playing an ice-breaker game with prizes to the first three people to complete the game! At the 2011 meeting, we had a lot of fun playing BINGO. This years game will be even more fun. We hope you join us and introduce yourself to other students and scientists alike!
Dive-In Theater, Thursday, March 7: The Hyatt Regency features a combination swimming pool/movie theater, and there will be a special SDO-only event (provided free of charge by an anonymous benefactor) beginning at 9pm on Thursday, March 7.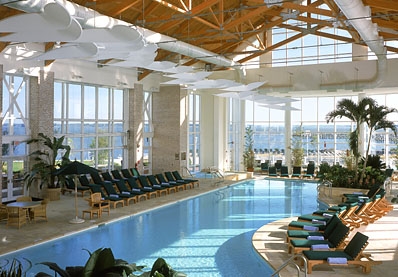 Student Activity on Sunday, March 3: Students will be visiting the Blackwater National Wildlife Refuge on the afternoon of Sunday, March 3rd. Departure time is tentatively set for 3:00 PM. The refuge is approximately 20 minutes away from the hotel. We will carpool to the refuge and spend a few hours hiking, birdwatching, and taking lots of pictures! There is also a souvenir shop for anyone looking to take some Maryland Chesapeake Bay gifts home. Everyone is invited to join, but there is no requirement for this activity. If you plan on attending, please let one of the StOC know.
Because we will be carpooling and there is a small fee per car to enter the refuge, please plan to give your driver $1 (US currency please!) towards gas and entry. If you would like to drive yourself or have room in your car for others, let us know! Additional drivers would be appreciated!